Clinical Internships
Launch Your Career & Change Lives
We see sound clinical education as both our professional responsibility and our opportunity to give back by helping students become passionate and capable therapists.

Our goal is to inspire our student therapists to become experts in working with seniors, helping them to:
Maintain their independence
Stay safely in their homes
Live with dignity and purpose
EmpowerMe has affiliations with numerous colleges and universities to help develop student therapists into superior senior healthcare practitioners. We offer clinical internships for PT, PTA, OT, OTA, and SLP in many EmpowerMe communities across the country.
In addition, our clinical and operational mentoring support for newly graduated therapists is second to none. Having a talented and dedicated personal mentor helps new therapists assimilate quickly and accelerates their development.
Students interested in completing a clinical experience with EmpowerMe Wellness need to contact their University to coordinate directly with EmpowerMe. To learn more, contact us universityrelations@empowerme.com or simply click the Contact Us button below.
Contact Us Today
Internships at EmpowerMe
The Student Experience
Are you passionate about helping seniors? Then a clinical internship with EmpowerMe is for you!

Our seniors are at the center of everything we do, and we think the best care starts with the very best training.
Offering Resources to Help in
Growing Your Career
After
Graduation
Dedicated Mentorship Opportunities
Newly graduated therapists receive extensive clinical and operational support from our team members. Having a dedicated mentor will help you as both a clinician and a teammate.
Time with your Residents
In senior living, therapists spend far more time working one-on-one with patients than in other settings. That leads to better outcomes — and unforgettable relationships!
Helping You Excel
Clinical Internship Testimonials
"A clinical internship with EmpowerMe has built my confidence with how I will be treating residents in the future."
Tamika Mitre, OT Student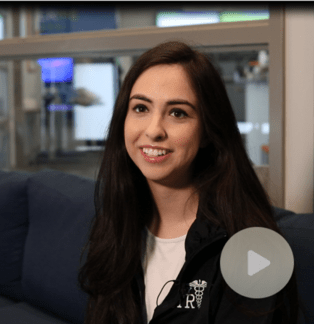 "My rotation experience with EmpowerMe was incredible. I learned so much about working with memory care residents. My favorite part was getting to know the residents and having fun during treatments."
Mary Wallace, PT Student